We will now be trading on Saturdays!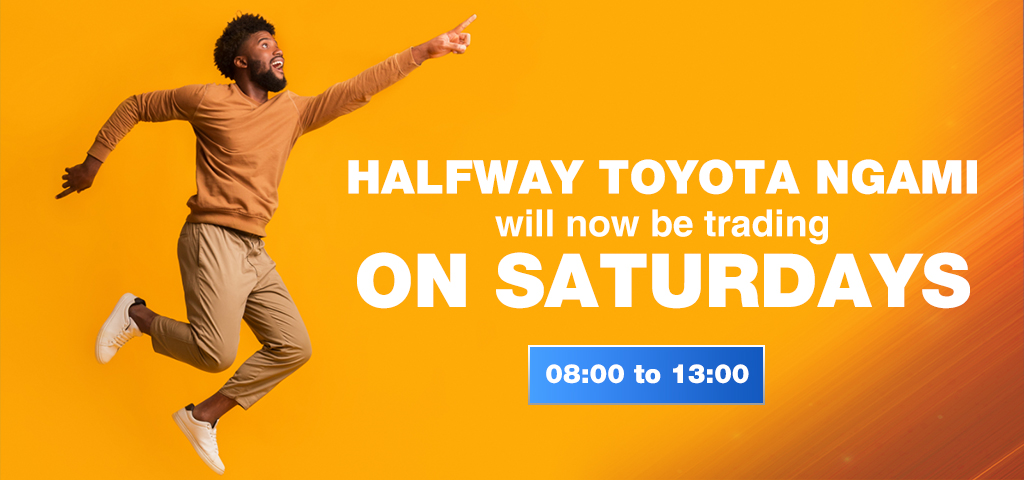 We have extended our trading hours
Halfway Toyota Ngami will now be trading on Saturday Mornings from 08:00 to 13:00.
The full dealership and all departments will be open offering Vehicles Sales, Parts and Servicing.
To get in contact regarding any sales or servicing needs, please click the buttons below or simply call us on +267 686 0252.
Terms and Conditions apply.