Land Cruiser 4.2 Oil Service Special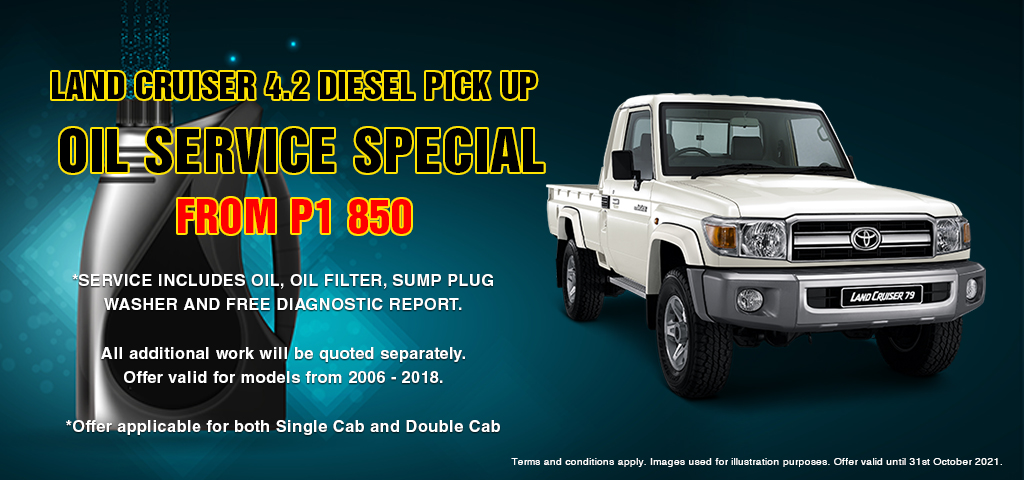 Make the smooth move.
Regular oil changes are essential for the longevity of your vehicle. Quick and simple, an oil change is necessary in the routine maintenance of your car. Regular oil changes not only keep your engine clean, but also improves its efficiency, making it more productive and environmentally friendly.
Oil Service Special From P1 850
Service Includes:
• Oil filter
• Oil
• Sump plug washer
• FREE diagnostic report
All additional work will be quoted separately.
Applicable for Land Cruiser 4.2 Diesel Pick Up Single Cab and Double Cab models between 2006 and 2018.
Protect your vehicles engine and keep it performing at it's best for many kilometres to come.
Book your service today! All Covid-19 regulations are in place for your safety.
Terms and conditions apply. Images used for illustration purposes. Offer valid until 31st October 2021.