EXTEND YOUR VEHICLES WARRANTY AND SERVICE PLAN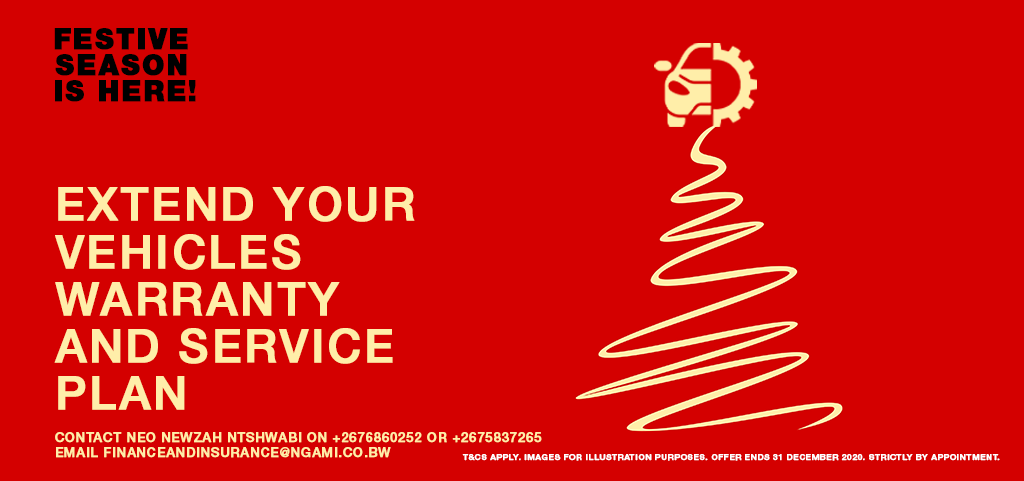 HAVE PEACE OF MIND
It's been a tough year; we know. Add peace of mind this Festive Season with an extended vehicle Warranty and Service Plan so that you can truly enjoy this time with family and friends without the unexpected costs. Take care of your vehicle and your vehicle will take care of your future.

Ensure your vehicle is taken care of by QUALIFIED TOYOTA TECHNICIANS USING TOYOTA GENUINE PARTS without breaking the bank.

Contact Neo Newzah Ntshwabi on +2676860252 or +2675837265
email financeandinsurance@ngami.co.bw.
Alternatively, click the button below for the best quote in town.
T&Cs apply. Images for illustration purposes. Offer ends 31 December 2020. Strictly by appointment.
Terms and conditions apply.